A full week in the Canadian Rockies and I still can't pronounce the word Banff. It stumbles from the mouth, sounding closer to 'Bam-pff', which is a slightly negative but more befitting pronunciation.
To be fair, cities can have bad days and bad names just like people (read: Bukach) and we happen upon the Albertan mountain town in the middle of a temper tantrum. Due to raging wild fires in nearby Verdant Creek, fanned north by unseasonably warm weather, Banff is awash in ash and choked with tourists hovering in and out of the main drag's trinket shops and retail stores.
With the surrounding mountains veiled in a campfire haze, we take a few pointy elbows from the thousands of smoked-out tourist, inhale some delicious, naturally smoked mountain chili poutine from Squish Sandwiches and quickly retreat back to the welcoming arms of Banff's humbler, more chill sister, Canmore.
Before diving into Canmore, let's play some 'Did you know, eh?'
Did you know, eh? That Ryan Reynolds greets every single person entering Canada. He dresses in Royal Canadian Mounty gear, gives a tip of the hat, a wink, and charming innuendos around "mounting his horse" and "stamping more than just your passport". Where does he get the energy?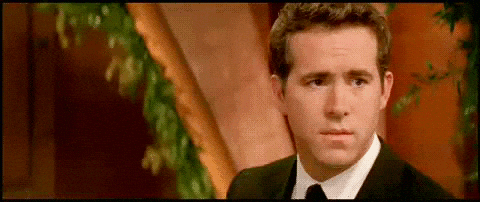 Did you know, eh? That every male in Canada is named Randy. Even Ryan is just a D-less anagram for Randy.
Did you know, eh? That due to elevation of the Rockies, people are even nicer than the rest of Canada because there's simply not enough oxygen to fuel and sustain anger.
The Great Outdoors
In 1896, a couple of cooks for the Canadian Pacific Railroad were hanging out after work in Canmore, drinking Molson XXX, when their Chinese friend, Ha, was like "Guys, I can totally climb that giant peak over there in under 10 hours."
"Ha, Ha!" They said.
After the laughter settled, a $50 wager was placed.
Next morning, Ha, still hung over (presumably), made the 2500 ft. ascent and back before lunchtime, nabbing a crisp Canadian fifty spot which inevitably had a bird or epic train scene depicted on it.
Canmore named the summit 'Chinaman's Peak' to celebrate the feat, but in 1997 the gov. of Canmore said, "Sorry aboot our insensitive grandparents, 'Chinaman' is not the proper nomenclature," and was thereafter named 'Ha Ling Peak'.
Present Day:
As we reach Ha Ling's summit, I realize I'm donning the same garb and carrying similar gear that Ha had during his ascent—Danner boots, merino hiking socks, non-chafing Prana activity pants, a non-sweat-wicking Wolf's Ridge Brewery shirt (cotton), DASANI water, various hippie chow, a KIND bar, a German engineered day pack and a defined trail (for most of the trek).
We get to the top, and instead of throwing arms up in victory, I catch a glimpse over the edge and immediately hit the ground, staring 2500 feet straight down into the valley of death below. It takes a bit before I can wobble stand and throw up the double deuce for the photo opp.
The Greater Outdoors
Below is a pic of Peyto Lake, a stunning little glacial output that's as turquoise as the jerseys of the OG Charlotte Hornets. Absolutely one of my favorite spots, just a few ticks north of Banff, near Jasper NP.
There's a folktale out there that Kodak was running a photography contest back in the day and someone submitted a photo like the one above, and the submitter was disqualified because the judges thought the person had doctored the photo. The water is that blue/green.
Along with Peyto Lake, there's the iconic Lake Louise —another CGI-looking lake fed by the upper and lower Victorian Glaciers.  Unfortunately for us, like Banff, Lake Louise was absolutely jammed with people. So much so, the traffic volunteers were making people park 5km down the freeway to take a shuttle to the lake.
Word of advice if you're visiting the area during high tourists season: stay at the chalet at Lake Louise, or go very early, or late in the day. There's also a canoe rental shop to the left of the path and a tea shop to the right if you follow it far enough.
It also helps if someone in your group is pregnant (or has one of those poutine dream tummies) to help sway one of the numerous parking lot attendants to let you through for expecting mother parking.
Bear 148
A day after hiking the duel aquamarine lake plateau of Grassi Lakes (pic below), park rangers shut down the trails due to bear sightings in the area.
Particularly, they were watching Bear 148, or Sweet B, as we nicknamed her. For long time readers of RAM (all two of you…thanks for sticking with us, Grandma!) I've had quite the pretend history with grizzlies.
I view myself as a psuedo-expert on knowing what not to do in the event of a bear attack, so I'd like to share my five safety tips for hiking in bear areas:
Always eat juicy salamis whilst hiking; physical activity makes you hungry. Enjoy nature, eat meat!
Leave the bear bell at home. It makes you sound like an approaching sleigh and bears love Santa.
Hike as quiet as humanly possible. Bears love surprises.
If you are lucky enough to see a bear cub, immediately wrestle it to the ground and play aggressive games of "got your snout" and/or "quit hittin' yourself".
If you do encounter a charging Momma or Papa bear, remain calm, stand your ground, and call the bear a furry little bitch. Conflict resolution: 101.
Luckily we didn't have any bear encounters, but we were prepared for it.
If you're looking for a great jump point to the National Parks that has that cozy, welcoming mountain town feel, book a cabin, AirBnB or lodge in Canmore over Banff.
The food's great, people are nice, beer is awesome. Here are some of the Roam About Mike musts of the area, something I'd like to call Eat, Play, Suds. Tell these places Roam About Mike sent ya and they've promised to give me a 5% coupon on my next visit:
Eat
Crazy Weed Restaurant was one of our faves. Extensive tapas and small plate list paired with some great wines. The crab and corn fundido is out of control good.
Play
There's a massive Community Center where you can get your top rope or bouldering climb on when you're not hiking or biking. I like this spot because they utilize the space really well and tape off the top rope runs at 12-15 feet for us boulderers.
There's also a huge nordic training complex just southwest of the town center for cross-country skiing. No snow and bear season – couldn't check it out.
Drink
Canmore Brewing Company, which had only been open for six months when we visited, was phenomenal. Try their Mineside Stout.
That's all, campers. See you next time!